Need more information? Our Customer Service is always ready to give you a hand. We advise you to read first in the FAQ section where you will find answers to questions already asked by our customers. If you prefer to send an email, you can contact our customer service at the dedicated email address:servizioclienti@duepistudio.it, or you can call the dedicated number for telephone assistance.

FAQ
Frequent questions
Have you already looked in the FAQ section?
You may find the answer to your doubt in this section

EMAIL
servizioclienti@duepistudio.it
Send an email to our customer service
Our team will be able to respond within hours!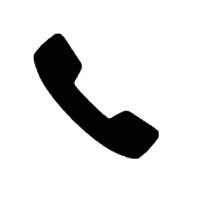 CUSTOMER SERVICE
Call our team of experts.
Service active during the opening hours of our stores.
DUEPISTUDIO MAN
Clothing, Accessories and Footwear
Corso Amendola,18
91025 Marsala (TP)
Sicily - Italy
SPAZIODUEPI
Temporary Store
Corso Amendola,18
91025 Marsala (TP)
Sicily - Italy
DUEPISTUDIO WOMAN
Clothing, Accessories and Footwear
Corso Amendola,18
91025 Marsala (TP)
Sicily - Italy